Ok so it is not quite Halloween yet. But I just bought my daughters very first Halloween costume and it gave me some Halloween Spirit! So I came up with this kit
"Trick Or Treat"
. I hope you all like it. It is $3.99 and for the whole month it is 30% off with the rest of
my store
!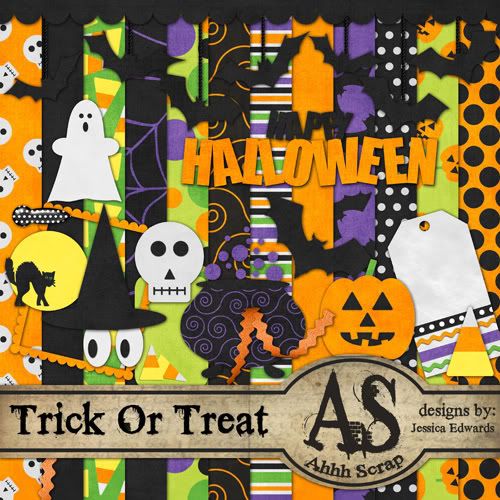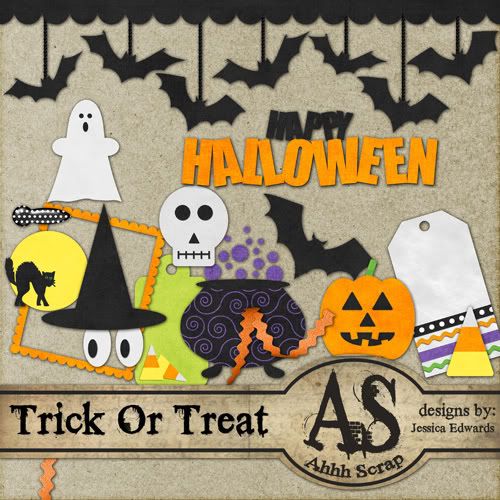 On September 10 I will be the featured blog freebie at AhhhScrap. Be sure to head on over there and you can pick up this add-on for free!
And finally a freebie for you that won't require you to do anything. I do realize that eventhough I give away a lot of freebies, many of you will pass on them because you don't want to register at a store to get them. So this one is for all of you! Just click on it and it will take you directly to 4Shared!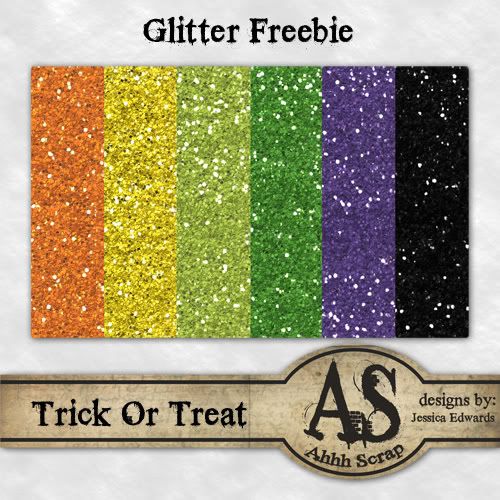 Download Blog Freebie Here